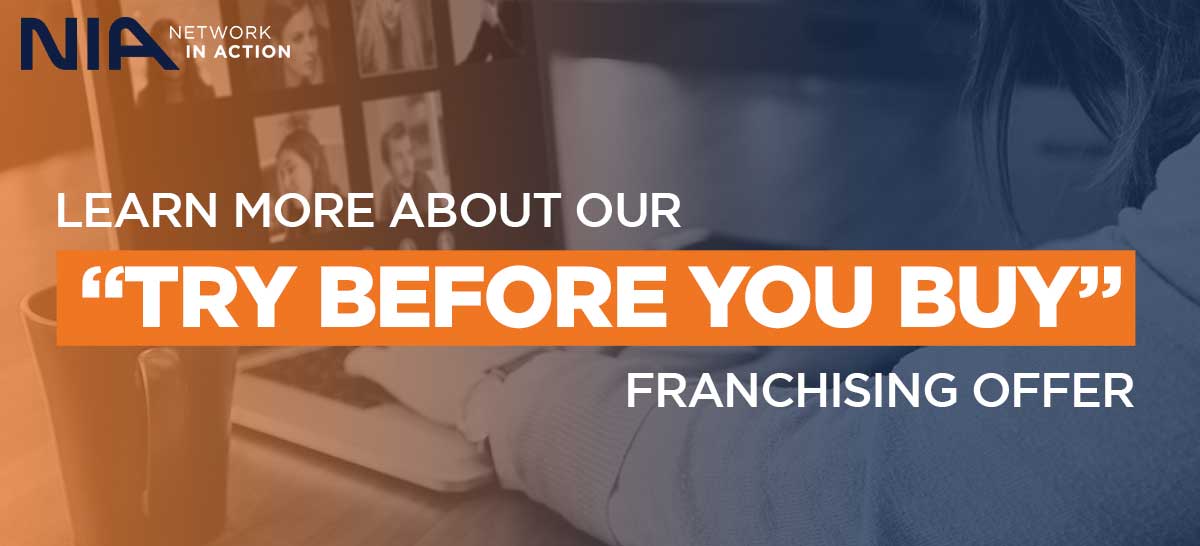 Network in Action, the franchise that helps small to mid-sized businesses expand and enhance local business communities, is excited to have implemented a "Try Before You Buy"* initiative.
As America's only "Try Before You Buy" franchise, we are offering qualified candidates the chance to have a trial run as a Network In Action group leader before actually making any monetary commitment. The initiative is off to a strong start, with like-minded entrepreneurs coast-to-coast moving forward with the program.
Read more: Learn About the Franchise That Lets You "Try Before You Buy"