Like-minded business owners, building relationships that last a lifetime
Houston, Texas (April 15, 2021) – Network In Action (NIA) is a national franchise comprised of over 70+ groups across the country that creates marketplace alliances via membership in these elite groups, featuring a qualified business advisor and leader to manage business owners for mutual benefit directly. The model is unique to the industry based on its proprietary technology, structured once-a-month gatherings, and active point system referral platform.
NIA continues to see expansive growth in Minnesota as it welcomes new franchise owner, Tami Roquet of Minneapolis. Roquet launched the NIA group North Metro Connections in March 2021 to serve the north metro area of Minneapolis/St. Paul. She will continue to expand within the community with a second group NIA- Legacy Connections.  Both groups will each comprise 25+ local like-minded business owners who understand the value of building relationships to help each other grow and thrive in the community. Tami Roquet, NIA-Franchise Owner, shared that she will be bringing together "small business owners that have a passion for growing and thriving in our community- they care about their neighbors and leaving a legacy for the next generation of business owners."  
Roquet has a truly genuine desire to leave a legacy with the people she comes in contact with by passing on the business skills she has developed over the years. When she discovered the NIA franchise, she realized that it would be the perfect platform for her to help small business owners grow their business in the community and make the community stronger than ever. Roquet shared, "Launching NIA in the North Metro of Minneapolis/St. Paul gives business owners the opportunity to network in a way that gives them more time to run their business or spend time on things that are important to them.  That creates a domino effect; their business is growing, maybe they can finally hire more staff, creating jobs in our area. They have more time to spend with family and friends. Mostly, they create long-lasting relationships with other business owners, building our community stronger than ever."
Taking a modern approach to networking, NIA's revolutionary internal website and smartphone app allow members to pass and track referrals with ease, start discussions with other members, post status updates, and more. The app helps to streamline the referral process for NIA members by giving them the ability to connect in real-time. It is also the only networking organization offering a guaranteed return on investment (ROI) through a simple calculation method based on members' commitment to attending monthly meetings and passing referrals.
"At Network In Action, our mission is to build relationships that last a lifetime. With Tami's passion for helping business owners connect and thrive, we are excited to have her as one of our franchise owners, driving the NIA initiatives in her local community," Scott Talley, Founder of Network In Action, commented.
NIA Legacy Connections is projected to launch in May 2021. To learn more, contact Tami Roquet at This email address is being protected from spambots. You need JavaScript enabled to view it..
For more information on Network In Action or any of the NIA groups in the Minneapolis/St. Paul and how you can become a member please visit https://www.networkinaction.com/ and www.networkinaction.com/index.php/find-a-group. 

###
Tami Roquet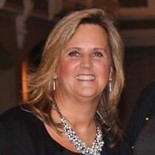 Roquet started working in the family food service business at a young age, caught the hospitality bug, and never looked back. This paved the way to a career in the hospitality industry spanning nearly three decades of successful hotel management in the role of property General Manager, Regional Director and Corporate Director of Operations.
Roquet's experience is broad, including business development, hotel openings, training, day-to-day operations, renovations and construction. Experienced with multiple hotel brands and systems and service on the Minnesota Lodging Association Board of Directors and local civic organizations. Achievements under Roquet's leadership include multiple brand recognition awards, Employee of the Year, Property of the Year, and General Manager of the Year.
Albert Einstein said, "Try not to become a person of success, but rather a person of value." Helping others to become the very best version of themselves is what drives Roquet, both professionally and personally.
Roquet enjoys spending time with friends and family during her downtime, a great baseball game, classic rock, live music, art, architecture, and interior design.